Our Values:
Quality
Integrity
Transparency
We seek quality in everything we do. From the markets we work in, the assets we acquire, our operational management and our communication with investors. We always act with honesty and integrity. We say what we are going to do and we do what we say.  We are committed to providing our investors with the Gold Standard investing experience.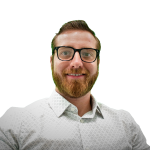 Managing Partner, Founder
Ryan is a NHBA award winning home builder, experienced real estate professional, and entrepreneur. Ryan is the founder of Equity Yield Group, LLC and has over a decade of experience owning an operating a Midwest based construction, and development company, with a wide range of project experience managing new construction, and value add multifamily projects.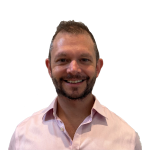 Managing Partner, Co-founder
Warren has more than 20 years' experience in finance, insurance and real estate in the USA, UK and Australia, with a focus on financial analysis, deal execution and project management. He began investing in real estate in 2010 and has experience in both Single-Family Homes and Multifamily Apartments. He is currently invested in over 2,000 units across the United States.